Our Mission Statement:
The Home Improvement King was established in 2002 with the goal of creating a one stop shop for all of your home improvement needs.
We have old-school values with modern ideas and we understand all aspects of construction from small to large. Our work experience and background are based in commercial knowledge ranging from but not limited to, design and management, mechanical, electrical, masonry, framing, drywall, tile, cabinetry, specialty coatings and flooring of all kinds, with a combined knowledge of over 65 years in hands-on installation.
We are truly "All of Your Home Improvement Needs under One Roof."
Unlike most construction companies of today we do all the work ourselves. This gives you the comfort and ease of knowing your privacy and belongings are in good hands. Our attention to detail is second to none. From designing and planning to completion we will be right beside you helping you get the results you want.

Meet the Team: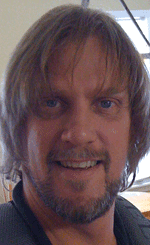 Stephen Ray
I have over 25 years experience in all aspects of construction, specializing in all things home improvement from small to large!
Starting my life in construction at a young age, I learned from my father who was a master mason and builder. I went on to attend vocational school for masonry and general construction. After graduation I went into the mechanical field. Later on I went back to school in the process of becoming a journeymen plumber and achieved Master Class II Plumber status. I opened my first business by the age of 24 and never looked back. Since then I have mastered most aspects related to home construction, ranging from new additions to custom renovations.
My personal mission is to cater to the fine folks of the greater Knox/Blount County area, bringing skill, honesty and integrity to the home improvement consumer so that they will not need to worry about dealing with shady contractors. When you trust the Home Improvement King team for your renovations or new additions, you will have our undivided attention; we are all your home improvement needs under one roof!
If you need home improvement renovations of any kind, give us a call. We'll do our best to make your dreams a reality.
Sincerely,
Stephen Ray
The Home Improvement King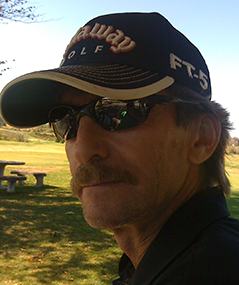 Randy Edwards
I have over 30 years in construction, specializing in painting, concrete restoration, waterproofing above and below grade, caulking, deck coatings and epoxies.
OSHA safety certified for heights, scaffolding and contained areas. Also have been in the home improvement industry for the past 10 years working with Stephen Ray and The Home Improvement King on projects ranging from basic service and repair to major home restorations and conversions.
Randy Edwards